I define myself as a relationship-based therapist and, hence, have a strong belief in the power of connection between therapist and client.
I strive to connect with clients, develop a supportive and understanding relationship, and create an environment of empathy, compassion and acceptance.
Deciding to begin therapy can be intimidating and overwhelming so I make every effort to provide a comfortable environment in helping an individual create the life they seek, reach the goals they set, and live a life of meaning and purpose.
I am a Registered Psychologist specializing in individual therapy, couples counselling, and parent coaching/consultation. My primary areas of interest include, but are not limited to; relationship concerns, emotional dysregulation, trauma, attachment throughout the lifespan, anxiety, depression, life transitions, parenting, and family relationship struggles.
Throughout my career I have had the pleasure of working in a variety of different settings and with numerous populations. This diverse experience and my extensive training allows me to use an integrative theoretical approach and tailor my therapy to the needs of each individual I work with.
I have received professional training in many therapeutic modalities, including advanced and enhanced level Accelerated Resolution Therapy (ART), Acceptance and Commitment Therapy (ACT), Level One and Two Gottman Couples Therapy, Emotion Focused Family Therapy (EFFT), Play Therapy, Gabor Mate's Compassionate Inquiry Professional Training, and Neufeld study on an Attachment-Based Developmental Approach. I continue to expand my learning and skills and receive training on the most advanced treatment modalities.
I I approach therapy from a growth-oriented perspective, meaning that I believe it is possible to evaluate our past, consider our present, and use the knowledge we have gained to move toward a future based on valued and meaningful changes.
My goal is to approach each individual from a place of acceptance and non-judgement; working alongside my clients in order to create the space and support required to sit with uncomfortable emotions, as well as the hope and skills needed to consider a new way forward.
 I am a Registered Provisional Psychologist who specializes in working with children/teens, adult individuals, and couples. Over the course of my career, I have had the opportunity to support individuals struggling with depression, anxiety, life transitions, past trauma, childhood developmental disorders, and parent coaching.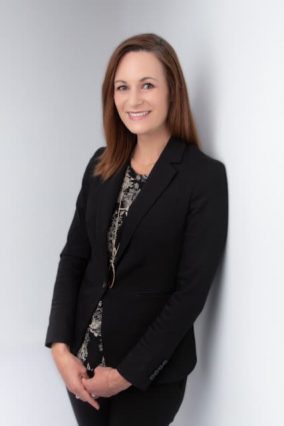 My theoretical approach to mental wellness is trauma informed and based on a biopsychosocial understanding of individuals. Therefore, I am interested in where your concerns originated and that a comprehensive approach to wellness includes attention to various contributions of biology, emotional experience, and environmental factors. I draw from an eclectic incorporation of various therapeutic modalities including Attachment Therapy, Narrative Therapy, Positive Psychology, CBT, and Gottman Method for Couples Therapy. Additionally, I have completed professional training in Acceptance and Commitment Therapy (ACT) and Accelerated Resolution Therapy (ART).
I am continually humbled by the strength and bravery of those who dare to strive for wellness and personal understanding. I believe that, like most skills, mental health is a practice, and with practice comes progress.
I am committed to establishing genuine and meaningful relationships in therapy. I approach my clients with empathy, patience and without judgement, striving to create a space where they feel heard. Each of us has a unique story and are experts on our own lives, so I tailor my sessions to fit with what works for each client. We collaborate and work together as a team to come up with solutions and strategies.
I am a Registered Provisional Psychologist who works with adults and teens experiencing anxiety, depression, stress, relationship difficulties, obsessive-compulsive disorder, and trauma.
I take a holistic approach in therapy and focus on understanding the whole individual, including genetic predispositions, biology, personality, attachment styles, and life experiences. I incorporate multiple therapeutic modalities in session, including Cognitive-Behaviour Therapy, Attachment Therapy and Solution-Focused Therapy. I have received training in Accelerated Resolution Therapy (ART) and Emotionally Focused Individual Therapy (EFIT).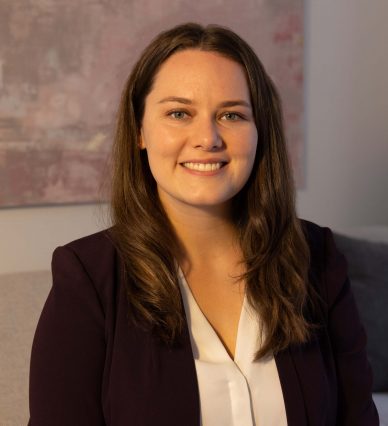 I consider it a great privilege to hear my clients' stories, witness their growth and help them strive to be the best versions of themselves.
I truly believe healing happens through connection. Therefore, creating a safe space and building connection is my priority. With compassion, kindness and a genuine approach, I will work with you to grasp how life's stressors are impacting your mental health. To gain relief and clarity, we will explore how you are being impacted. There is always a reason why we feel, think, and act in certain ways. Together, we will work towards understanding your reasons, as they are the stories that have shaped you and led you to where you are now. You can change the course of your journey and I will teach you how to do this. We will develop tools and strategies to support you along the way.
I work with individuals, couples, and parents who are feeling overwhelmed with life stressors and major life transitions. This overwhelm becomes apparent when clients are struggling with stress, relationships, work, household tasks, sleep, and/or anger. My areas of specialization include anxiety, anger management, post-traumatic stress, depression, relationship distress, and perinatal mental health concerns. I am dedicated in supporting clients get to the root of their concerns so they can finally experience relief.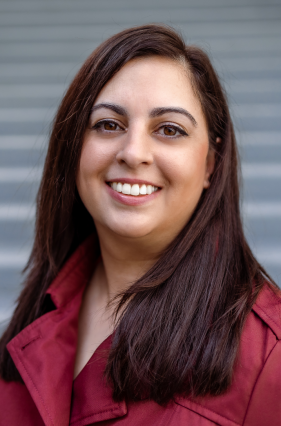 I am a Registered Social Worker. Over the past 10 years I have had the privilege to support individuals and families in the areas of mental health, addiction, grief, trauma, crisis, and family violence. I work from a trauma-informed perspective with an attachment lens. I use a variety of tools in my work, including Accelerated Resolution Therapy (ART), Cognitive Behavioral Therapy, Emotion-Focused Therapy, and Mindfulness.
A secure relationship between therapist and client is the basis for success in therapy. I am a compassionate, genuine therapist who works to build connection with my clients in a safe and non-judgmental space.
I provide therapy for relief and management of symptoms on a short-term basis, as well as psychotherapy that brings about deep self-understanding. Therapy can ultimately create long lasting results, self-transformation, and fulfillment.
I am a Registered Provisional Psychologist who specializes in working with adult individuals, couples, and teenagers. My primary areas of interest include emotional distresses (anxiety, depression, anger, work/study stress, addiction) and traumas (early childhood traumas, traumas in relationships). I find passion in working with individuals struggling with life transitions like relocation, acculturation challenges, and preparation ranging from university to retirement.
I am also trilingual and speak Cantonese, Mandarin, and English, allowing me to provide counselling services in multiple languages.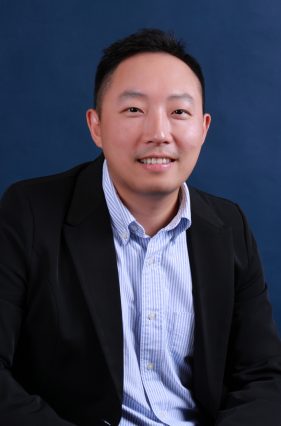 My theoretical approach is person-centred and strength-based. I have received professional training in a wide variety of evidence-based therapeutic modalities, including Psychodynamic Therapy, Schema Therapy, Solution Focused Brief Therapy (SFBT), Narrative Therapy, Level One and Two Gottman Couples Therapy, and Basic Level Accelerated Resolution Therapy (ART).  I am committed to lifelong learning in advanced treatment therapies.
* All sessions are tailored to meet the needs of each client
Therapeutic services and Prices
Individual
Individuals ranging in age from teens to late adulthood. Therapy is tailored for every individual based on their need, desire, and goals. Visit the Working Together section for more information. 
Couples
Couples Therapy includes dating, common law, premarital, and marital relationships. Couples Therapy is practiced through a Gottman Approach and Emotional Focused Couples Therapy Approach. Visit the Working Together section for more information. 
Parent Coaching
Parents can receive coaching sessions to help with any concerns they are experiencing in their role as a parent. These coaching sessions are through the lens of an attachment-development based approach and Emotion-Focused Family Therapy modality. Visit the Working Together section for more information. 
Cost of session:
Jocelyn:
$220 per hour
$330 per 90 min.
Shelley, Megan, Kingman, and Penny:
$200 per hour

$300 per 90 min.
Accepted Forms of Payment:
Visa
Mastercard
American Express
Cash
Email Money Transfer
* Please note: Direct billing to Alberta Blue Cross and Green Shield is available
* Cancellation charges apply with less than 24 hour notice